Larry Clark Goes Back to School
Representative Larry Clark participates annually in the The National Conference of State Legislatures program called Legislators Go Back-to-School. "It is a wonderful opportunity for me to connect with the schools/teachers and also interact with the students. The students ask a lot of interesting questions, and I really enjoy my time with them," said Speaker Pro Tem Larry Clark.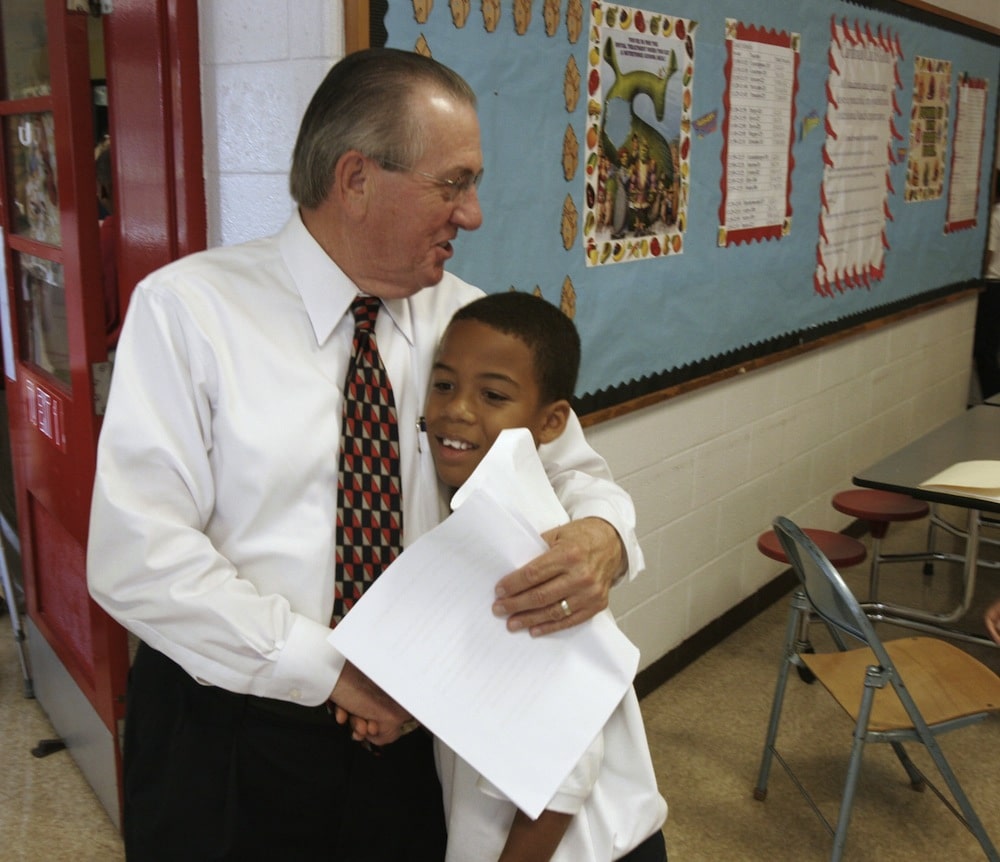 This year, Larry visited the South Park (Teenage Parent Program) TAPP. This school is a Jefferson County Public School designed for pregnant and parenting teens, grades 9-12. They follow the same curriculum as all public schools, with the addition of childcare and parenting classes. They provide on-site support services, including a childcare center, a medical clinic and social services. Approximately 600 students and 350 babies are served each year. There are two TAPP schools in Jefferson County, South Park and Westport.