Legislative Citation
A citation is a special honor presented to someone for an achievement, milestone, or special occasion. Citations are appropriate for many occasions that include wedding anniversary, retirement, eagle scout, governor's scholar, outstanding citizen or military service.
Memorial citations can also be requested to honor a loved one who has passed away.
If you would like to order a legislative citation, contact Rep. Clark's office:
Capitol Annex, Room 316B
702 Capitol Avenue, Frankfort, KY 40601
502-564-8100 Ext. 699
[email protected]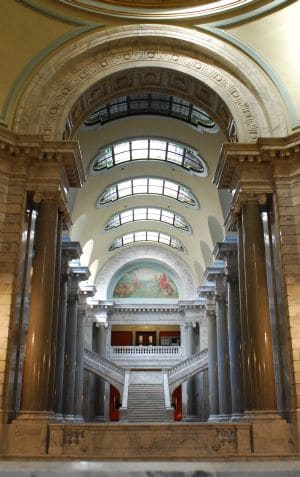 Visiting the Capitol
To visit the Capitol, contact your State Representative, Larry Clark at 502-564-8100 Ext. 699 or click here for more information on visiting the Capitol.
Serving as a Page
For children ages 12-18, opportunities are available to serve as a page.  Tuesdays, Wednesdays or Thursdays are the best days for serving as a page.  For more information, contact Rep. Larry Clark at502-564-8100 Ext. 699.