Kentucky Gazette Calls Larry Clark "The Union Man at Heart"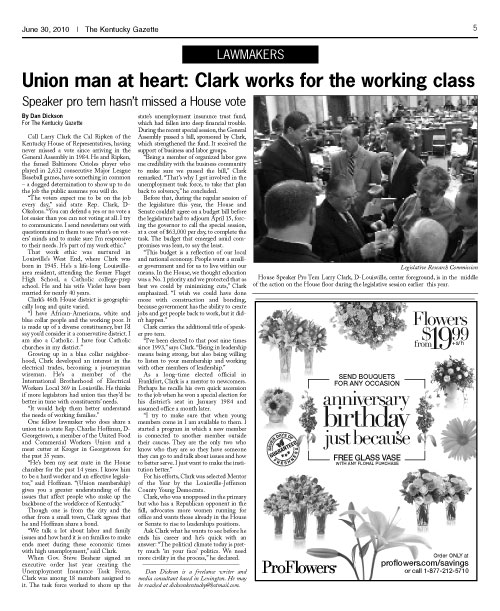 The Kentucky Gazette Newspaper has dubbed State Representative Larry Clark "The union man at heart: Clark works for the working class." The article describes Larry Clark's many years of service in the General Assembly and his work standing up for the working people of his district and Kentucky.  Larry has been a champion for both labor and business issues throughout the years.
To read the article, click here.