Flaget Alumni Newsletter Features Larry Clark in Article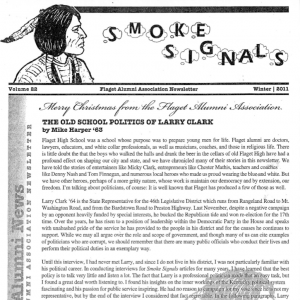 Larry Clark attended the all-boys Catholic High School, Flaget High School.  The high school closed in 1973, but the Alumni Association has kept in touch with graduates.  Representative Larry Clark is featured in the winter newsletter "Smoke Signals" in an article titled "The Old School Politics of Larry Clark.
Click here to read the article.