Representative Larry Clark Receives 2012 University of Louisville Presidential Medal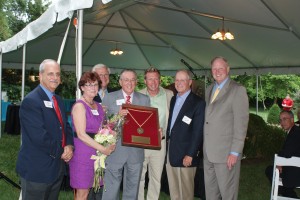 LOUISVILLE, KY.  – Representative Larry Clark (D-Louisville) is a 2012 recipient of the University of Louisville Presidential Medal. Recipients are chosen by President James Ramsey and are based on contributions to the university and community.
 Rep. Larry Clark, who is in his 28th year of serving Jefferson County as a Kentucky legislator, was instrumental in crafting the 1997 higher education reforms. Ramsey said the reforms "transformed our university, community and state.
 "We are all indebted to Larry for his courage, leadership and vision," Ramsey said. "He has been an unwavering advocate for funding higher education and for UofL in particular. He's a fighter for working-class Kentuckians and has helped secure funding for financially strapped students, Family Scholar House and the Quality and Charity Care Trust."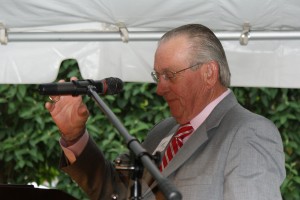 Rep. Clark received the award in a ceremony held on June 13, 2012.  "I am honored and humbled to receive such a prestigious award," said Larry Clark.  "I sincerely thank President Ramsey for his dedication to higher education and to the thousands of students who pass through the doors at the University of Louisville each year."
In additional to Representative Clark, businessman Sam Swope and The Gheens Foundation were also 2012 recipients of the Presidential Medal.  Past Presidential Medal winners include:
2011 – Henry Heuser and Kosair Charities
2010 – Jerry Abramson and James Graham Brown Foundation
2009 – Robert Rounsavall and Louisville Arena Authority
Larry Clark has represented the 46th Legislative District in southern Jefferson County since 1984.  He has served the House as its Speaker Pro Tem since 1993.  Clark has maintained a 100% voting record throughout his 28-year career in the Kentucky House of Representatives. For more information, visit http://keeplarryclark.com.