Representative Larry Clark Presents Funds to South Park TAPP School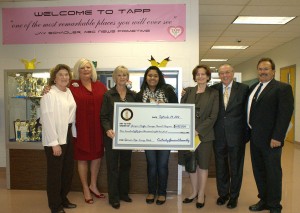 Fairdale—Representative Larry Clark presented a check Monday for $455,800 to the South Park Teenage Parent Program (TAPP) during a ceremony that featured special guest First Lady Jane Beshear.
 First Lady Jane Beshear offered an inspirational message to the students encouraging them to continue their education throughout their lives, "Education is a life-long experience; we are all still learning." She also praised Larry Clark's dedication to the TAPP program, "He took the lead and secured funding from the legislature in a tight budget.  Thanks to his efforts your program can continue."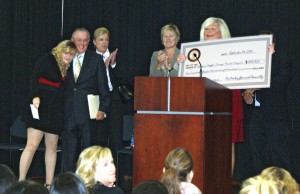 The mission of the Georgia Chaffee Teenage Parent Program (TAPP) is to prevent school dropout associated with teen pregnancy by ensuring that all pregnant and parenting students are engaged in tasks that promote higher levels of academic achievement, intellectual development, emotional stability, physical well being and self sufficiency.
Senior TAPP student Laighla Travis spoke about the impact that TAPP has made on her life and on her fellow students.  "The funding has improved the quality of life for us, technology has flourished and more of us are going to college after we graduate," said Travis.  "Larry Clark has shown from day one that he believes in us."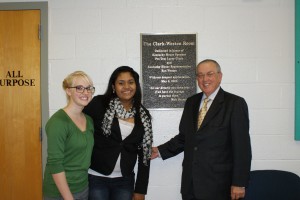 "In 2008, 2010 and again in 2012 we have been able to secure funding for this important program," says Larry Clark.  "Working with the TAPP students has been one of the most humbling and yet rewarding experiences I have had in the legislature.  The support they receive is changing their lives and impacting two generations."
Larry Clark has represented the 46th Legislative District in southern Jefferson County since 1984.  He has served the House as its Speaker Pro Tem since 1993.  Clark has maintained a 100% voting record throughout his 28-year career in the Kentucky House of Representatives. For more information, visit http://keeplarryclark.com.