Mid-Session Legislative Progress Report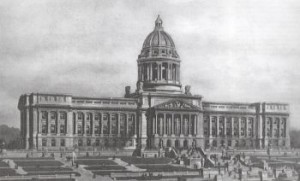 Number of bills filed:  House: 457; Senate: 216
Number of House bills just through the House, as of Feb. 21: 72
LAW
HB 7: LETS MANY FOUR-YEAR PUBLIC UNIVERSITIES USE THEIR MONEY TO BUILD OR RENOVATE FACILITIES.
•          This approves 11 projects on eight public four-year universities, which will use their own revenue to cover the $363.3 million cost.  It cannot be paid with new tuition increases, either.
•          Construction will generate more than 5,000 jobs.
•          It drew bipartisan support from both chambers when first announced.  Only one voted against it in the House and Senate.
•          The biggest project is $110 million in upgrades for UK's Commonwealth Stadium.
•          Unique feature: UK's athletics department is funding two-thirds the cost of a new science building, the first time athletics revenue has been used this way.
PASSING THE HOUSE
HB 1: MORE OVERSIGHT AND TRANSPARENCY OF SPECIAL TAXING DISTRICTS (Vote: 96-1)
•          The auditor's office reported last year that there are more than 1,200 of these districts – which range from public utilities, volunteer fire departments, health departments, and libraries – and they collectively spend about $2.7 billion annually, roughly the same as the state spends on elementary and secondary education.
•          HB 1 does not tinker with how these districts are run, but it would make it easier for the public to track spending.  It builds on state government's own transparency efforts; one national study recently said no state government provided better access to the public than Kentucky and Texas.
HB 3: UPDATES KENTUCKY'S HUMAN TRAFFICKING LAWS  (Vote: 95-0)
•          It allows for assets tied to human trafficking to be seized and be used to help victims and law enforcement, which also would undergo more training.  Victims could also sue for damages.
•          It provides exemptions for victims of certain crimes and allows them to receive help from the Cabinet for Health and Human Services rather than face criminal prosecution.
•          Estimates from 2008-2012 show more than 100 victims of human trafficking have been found in Kentucky, but only a dozen cases have led to charges.  Only one known case has been successfully prosecuted under current human trafficking laws.
•          Demographically, more than half of Kentucky's human trafficking cases have been sexually related; 42 percent were tied to forced labor; 57 percent of victims were adults; 80 percent were female; and 61 percent were foreign.
HB 8: UPDATES LAST YEAR'S SYNTHETIC-DRUG LEGISLATION (Vote: 95-0)
•          Tweaks the law that has made it easier for the state to outlaw designer drugs much faster through regulations.
•          This bill also expands the charge of unlawful transaction with a minor to include taking part in illegal synthetic drug activity.
HB 9: EXPANDS DOMESTIC VIOLENCE ORDERS (Vote: 92-5)
•          This would apply to victims in dating situations.  Current law applies to those who are married to or live with their abuser or have a child with that person.
•          All but two states already offer this protection.
HB 47: ALLOWS SOME CONVICTED OF CLASS "D" FELONY TO HAVE THEIR RECORD EXPUNGED (Vote: 78-19)
•          Expungement could only occur after five years and only if the felon has not amassed any more criminal charges.
•          This would not apply to those convicted of crimes tied to child, elder, or sexual abuse.
•          Commonwealth's Attorneys would be notified of expungement requests.
HB 70: WOULD LET VOTERS AUTOMATICALLY RESTORE VOTING RIGHTS TO FELONS (Vote: 75-25)
•          This amendment would cover most felons; it would not apply to those convicted of murder, treason, bribery, or sex-based crimes.
•          The amendment vote would be in November 2014, if this bill passes.  Only three other states – Florida, Iowa, and Virginia – do not automatically restore voting rights to felons who complete their sentence.
•          There are 234,000 felons in Kentucky.
HB 73: BACKGROUND CHECK FOR EMPLOYEES AT LONG-TERM CARE FACILITIES (Vote: 85-14)
•          The state has a $1 million federal grant to implement this program through May 19, 2014.  State money would be needed after that.
•          This would increase the safety of vulnerable adults at these facilities.
HB 89: WOULD COLLECT DNA FROM THOSE ARRESTED/CHARGED WITH FELONY (Vote: 68-27)
•          The DNA would go into law enforcement databases and help prove innocence/guilt in cases by expanding the number of samples available.
•          Similar laws have been enacted in 26 other states.   Legal rulings have been split when it comes to privacy rights.
HB 97: EMPLOYEE PROTECTION IN CRIMINAL CASES (VOTE: 94-5)
•          Would keep employers from retaliating against employees who take leave to attend legal proceedings tied to a crime in which they were a victim.
HB 188: LIMITS ATTORNEY COSTS TIED TO ETHICS COMPLAINTS IN JEFFERSON COUNTY (Vote: 92-0)
•          This would keep Metro Louisville from paying for or providing legal counsel to an elected or appointed official or employee facing an ethics complaint.
HB 189: HELPING HORSE INDUSTRY (Vote: 90-5)
•          This would assess a one-half of one percent tax on all wages a Kentucky resident makes via advance deposit account wagering, which is mainly done online.
•          85 percent of this revenue will go to the track or association affiliated with the race.  The rest will go the General Fund.
•          Estimated to bring in $300,000 to $400,000 overall, of which up to $50,000 would go to the General Fund.
HB 210: HELPING COAL COUNTY COLLEGE STUDENTS FINANCIALLY (Vote: 97-0)
•          This would establish the Kentucky Coal County College Completion Program.  Only coal severance revenues would be used, and scholarships would go to students from coal-producing counties who attend postsecondary institutions in coal-producing counties.  There are some exceptions if a degree program is not available in the coal regions.
•          This new program, built on a model put in place last year by Governor Beshear, would be limited to those who have not already gotten a bachelor's degree.
HB 224: WOULD INCREASE HIGH SCHOOL DROPOUT AGE TO 18 (Vote: 87-10)
•          This calls for the age to rise to 17 in July 2017 and then 18 the following year.
•          It would update a dropout age set in 1920.
•          Kentucky has 6,000 dropouts annually.
•          This bill is a major priority of Governor and First Lady Beshear.
•          More than 30 states have set their dropout age at 17 or 18.
HB 242: WOULD PROVIDE MORE INFORMATION ON ECONOMIC DEVELOPMENT INCENTIVES (Vote: 100-0)
•          Would have the Cabinet for Economic Development maintain a searchable electronic database detailing the cost and status of economic development programs.
HB 282: WOULD STRENGTHEN BOOSTER SEAT LAW (Vote: 61-37)
•          Would require these seats for children 8 and younger and between 40 and 57 inches in height.  Current law is 7 years of age and 50 inches in height.
HCR 13: WOULD STUDY POSTSECONDARY FUNDING (Vote: 95-0)
•          Would establish a task force to study postsecondary education appropriations and student financial aid; a report would be due by November 29, 2013.  (Vote: 95-0)
 Issues Being Debated
Pension reform: The Senate has passed SB 2, which adopts the General Assembly's pension task force recommendations from last year.
•          A key point of concern: The Senate doesn't recommend any way to pay for it, leaving a potentially $100 million per year hole to fill in the General Fund.  (That's how much new money is required to begin closing the $18 billion unfunded liability of the Kentucky Retirement Systems.  Additional money will come from sources such as transportation funding and federal funds.  None of the legislation being discussed would affect teacher's retirement.)
•          The House is considering a variety of funding options that would provide a permanent solution, which would ease pressure on the state's bond rating.
Tax reform: The General Assembly is awaiting direction from Governor Beshear regarding his blue-ribbon commission's report, which recommended a package of tax cuts/increases that would raise $659 million extra.
Redistricting: The House is finalizing plans and is working to see if it can pass one this session.  The House is open to approving its version and now and the Senate's version later.
Hemp: The Senate passed SB 50 by a vote of 31-6 on Feb. 14.  Proponents say it would put Kentucky among the first in line if federal prohibitions are lifted; opponents, including law enforcement, say it could hinder marijuana eradication efforts.  A House Agriculture and Small Business meeting on this issue is planned for Wednesday, Feb. 27.
Good news
•          Kentucky had a banner year for exports in 2012: $22 billion, with goods going to 199 countries.  Growth was 10 percent ahead of 2011, a rate twice the national average.
•          Early this year, "Education Week" ranked Kentucky 10th among the states when measuring test scores and other school-related criteria.  That's up 24 spots from 2011.
•          From Sept. 2011 to Sept. 2012, Kentucky has the nation's second-fastest job growth, trailing only North Dakota.
•          Kentucky's auto industry produced more than 1 million vehicles last year, the most since 2007.