Unemployment Insurance Trust Fund on Solid Footing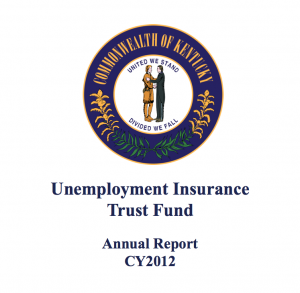 Education and Workforce Development Secretary Joseph U. Meyer has submitted the 2012 Kentucky Unemployment Insurance Trust Fund Report. The Office of Employment and Training, an agency of Kentucky's Education and Workforce Development Cabinet, conducts this assessment annually and makes it available to the public.
For the first time in 14 years the trust fund operated in the black; the debt to the federal government was reduced by $110 million; and several operational improvements were implemented, with more in the pipeline for 2013. This, and more, is detailed in this report.
Click here to read the full report.
Representative Larry Clark was the principal sponsor of House Bill 495  in 2012 which was designed to save Kentucky employers $600 million in federal unemployment tax increases that were slated to take effect when the federal unemployment tax credit employers ordinarily received would have been eliminated.