FORD BRINGS $129 MILLION INVESTMENT, 300 NEW JOBS TO LOUISVILLE ASSEMBLY PLANT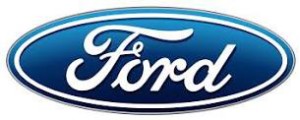 August 25, 2014 – Ford Motor Company is maintaining its strong commitment to Kentucky and Louisville with the production of the all-new Lincoln MKC at the Louisville Assembly Plant, hiring 300 new employees and investing $129 million to support the new vehicle.
Ford's investment in Louisville is supported by strong partnerships with the Commonwealth of Kentucky and the City of Louisville.
Louisville Assembly currently has 4,600 employees operating over two shifts. With the addition of the 300 new employees, Ford is more the 75 percent of the way toward its goal of creating 12,000 hourly jobs in the U.S. by 2015.
Today, Ford Motor Company announced the hiring of 300 new employees and a $129 million investment in Louisville Assembly Plant to support production of the all-new 2015 Lincoln MKC.
Production of Lincoln's newest vehicle began in May. MKC is the second of four all-new Lincoln vehicles being introduced by 2016, and will go on sale in China, along with the MKZ sedan, when the Lincoln brand debuts there later this year.
"Lincoln MKC is an important part of Lincoln as it attracts a new luxury customer," said Daryl Sykes, plant manager, Louisville Assembly Plant. "To have the opportunity to build an all-new vehicle – the first small utility ever from Lincoln – is very exciting for the hardworking men and women at Louisville Assembly Plant."
Lincoln Luxury Validation Center
To ensure the highest commitment to quality, the Lincoln Luxury Validation Center, with locations in each plant, includes inspection team members who take a "white-glove" approach to each vehicle.
At Louisville Assembly Plant, each MKC receives an enhanced inspection at five separate points by a two-person team to ensure fit-and-finish, craftsmanship and functional elements meet premium customer expectations. This attention helps to deliver a vehicle that is as close to perfection as possible so dealers can then provide a true luxury experience in the showroom.
Lincoln MKC, a blend of performance, quality and technology
The all-new 2015 Lincoln MKC is performance-minded, luxuriously crafted and technologically savvy to meet the expectations of luxury buyers who want a more personal car-owning experience.
The first small vehicle ever from Lincoln, MKC is the brand's initial entry in the small premium utility segment.
Small premium utility vehicles make up the fastest-growing luxury segment, with more than 600 percent growth since 2008 and nearly 300 percent growth projected between now and 2018.
With a powerful, efficient all-EcoBoost® engine lineup, complemented by an array of premium amenities and technologies that prioritize comfort and convenience, Lincoln MKC targets the growing audience of luxury consumers.
Ford's commitment
In 2010, Ford invested $600 million in Louisville Assembly Plant to transform it into a modern, flexible facility with tooling and facility upgrades in its final assembly area and body shop. This transformation allows for the production of multiple vehicle models at the same time, without requiring downtime for tooling changeover – making Louisville Assembly Plant one of the company's most flexible plants in the world.
Because Louisville can build various vehicles at the same time, Ford Motor Company can more quickly meet demand should changing economic conditions or other events result in shifting customer preferences.
"The UAW and Ford remain steadfast in our commitment to Louisville with the addition of Lincoln MKC to Louisville Assembly Plant's production line," said Jimmy Settles, UAW vice president, National Ford Department. "The 300 new jobs add to the plant's 4,600 UAW team members – a fantastic feat enabled through the collective bargaining between the UAW and Ford to support U.S. manufacturing."
With the addition of the 300 employees, Ford is more than 75 percent of the way toward its goal of creating 12,000 hourly jobs in the United States by 2015.
The new $129 million investment is also helping to support more than 110 suppliers across the United States including 17 in the commonwealth of Kentucky.
Lincoln MKC went on sale in May; through July, 2,895 vehicles have been sold.