Record-breaking sales, grants & scholarships from Kentucky Lottery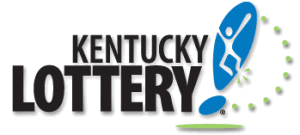 The Kentucky Lottery has reported record-breaking sales and dividends for fiscal year 2014.  Sales ended the year at $858.8 million with Kentucky's players receiving prizes of $523.8 million.  An additional $2.1 million in state taxes were withheld from winnings and returned to the Commonwealth and Lottery retailers received record-breaking commissions of $52.8 million.
Most importantly, dividends to the scholarship, grant, other higher education, and literacy programs rose to $226.1 million (compared to $223.8 million in 2013). This includes $8.3 million in unclaimed prizes which are directed by law to the KEES scholarship reserve fund.
As a direct result of Kentucky lottery tickets purchased in FY14, 122,000 grants and scholarships worth $197 million were awarded to some of our state's best and brightest students.