Rep. Clark Attends Press Conference for New Bridges Website RiverLink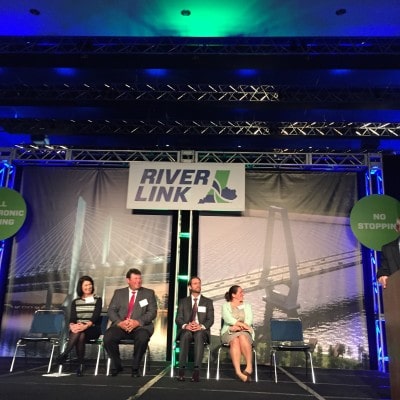 Today, Representative Larry Clark attended a press conference announcing the new consumer website that will facilitate the tolls and accounts for using the new river bridges nearing completion.  RiverLink.com will be the primary source for information, to open and manage accounts and receive updates for the new bridges that will be fully operational in mid-2016.
The website is live but more information is coming soon.